Answers about Supplemental Security Income from a Baltimore SSD Attorney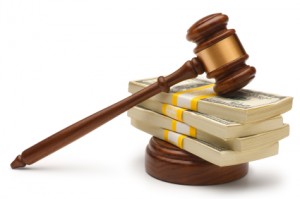 Although you have probably heard of the Social Security Disability program and might be considering applying for disability benefits, there is a separate disability program that your Baltimore SSD attorney might tell you about as well. It is called Supplemental Security Income, or SSI, and you may apply for it along with applying for Social Security Disability. If you don't qualify for Social Security disability, you might consider applying for SSI instead. Supplemental Security Income is a federal welfare program like SSD, but unlike SSD, it is paid out of general revenues and may be supplemented by the state you live in. A Baltimore SSD attorney will explain the requirements of SSI to you and how they are different from SSD, but in general:
You must be deemed "disabled" under the same definition as SSD (stated simply, that you have a medically determinable impairment that prevents you from engaging in any amount of substantial work activity).
You must meet certain income and asset requirements.
You must be a United States citizen.
You must file an application.
What Are the Income Requirements?
Unlike within the SSD program, applicants can work while receiving SSI benefits. If you receive income, your monthly SSI benefit will be reduced so that your total income does not go over a certain amount. There is a ceiling on how much you can earn and still be eligible for SSI benefits, which your Baltimore SSD attorney can tell you. Certain types of unearned income, such as food stamps, educational grants or scholarships, and certain state and local welfare programs, do not count toward this limit. In addition, a portion of your earned income, specifically the first $65 of monthly wages and then one-half of wages exceeding $65, do not count toward this limit. The idea is that you can still work and earn up to a point and still be eligible for SSI benefits.
Is There an Asset Requirement?
There is a cap on the total amount of assets that a person can own and still be eligible for SSI. The cap is $2,000 for a single person and $3,000 for a couple. Importantly, there are many exclusions such as houses and cars that typically do not count toward this cap.
What about SSD at the Same Time?
It is possible to qualify for and receive both SSD and SSI at the same time, as your Baltimore SSD attorney can explain. However, since SSI amounts are adjusted based on unearned income (which includes SSD), the total income from both programs will not exceed the SSI benefit amount plus $20. This does not necessarily apply during the waiting period before a claimant has begun to receive SSD benefits. During this period, if other income is low enough, it is still possible to receive SSI benefits in lieu of SSD.
Contact a Baltimore SSD Attorney
For more information on whether you might qualify for SSI and how to apply, talk to a Baltimore SSD attorney at Disability Benefits, Inc. Call  800-899-7040.