How a Baltimore Disability Attorney Can Help Determine Your Eligibility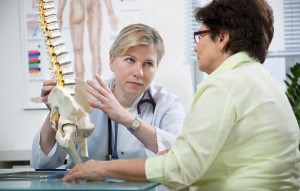 If you are no longer able to work, our Baltimore disability attorney may be able to help you determine your eligibility for Social Security disability benefits. Disability requires you to explain the impairments that make it difficult for you to stand, walk, lift, bend or perform other physical aspects of a job. The rules governing mental impairments are often more complex to sort out, but a Baltimore Social Security disability lawyer may be able to assist you.
Guidelines
If you are unable to do specific types of manual labor, you will fall into one of several categories of impairment, according to SSA guidelines. Your impairment may be due to back problems or other medical issues, and your lawyer can help you determine the best way to win your case within the guidelines that apply to your condition.
Age Regulations
Age plays a large role in determining your eligibility for Social Security benefits. If you are under the age of 50, you are required to prove that you are unable to perform even a simple sit-down job, or one that allows alternating periods of sitting and standing. If you are between the ages of 50 and 54, the regulations are less stringent. You must only prove that you are unable to perform light work. Light work involves lifting up to 20 pounds and spending most of the day on your feet. If you are over the age of 55, the restrictions are far more lenient. The judge will only require you to prove that you are unable to do medium work, which involves infrequently lifting as much as 50 pounds and being on your feet for most of the day. Even if you are capable of performing light work or having a desk job, you may still be qualified for disability benefits. It is essential for your lawyer to prove what you can and can't do when it comes to presenting your case at a disability hearing. The judge will ask about your work skills to determine whether you are qualified to return to any work you have done in the past. Even if you would not be hired for a light job or for a position you previously held, you must be able to prove that you could not perform the job itself. Your testimony is the most important part in your hearing as it gives you the chance to answer all of the judge's questions thoroughly and honestly. While your lawyer can guide you, it is best to know the answers yourself to increase the credibility of your claim.
Contact a Baltimore Disability Attorney
Call Disability Benefits, Inc. today at 800-899-7040 to work with a reliable Baltimore Social Security disability lawyer.