Baltimore Social Security Attorneys Explain Differences Between State Dept of Disability Determinations and a Social Security Disability Hearing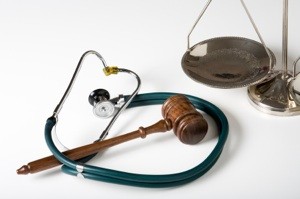 The Baltimore Social Security attorneys at Disability Benefits, Inc. realize that many disability claimants do not understand the complexities of filing a disability claim. The initial claim and the ultimate award by the Social Security Administration for benefits are a combination of filing first with your state of residence, and then having appeals hearings ultimately heard by a designated Social Security ALJ. Some claims are approved at the state level, and the information is then transmitted to the SSA, but this only occurs when the claimant falls squarely within one of the predetermined acceptable disability listings. This can be confusing for the typical applicant, and having the Baltimore Social Security attorneys at Disability Benefits, Inc. representing your claim can make the process easier to understand.
State Disability Determinations Boards
The DDB in your state will make the initial assessment of your medical condition and apply the medical information to the designated disability list. The rules for approving individuals over 50 years of age is different from those who are younger, and very often the appeals process will begin with the state board for those under 50. Your Baltimore Social Security attorneys can help you at both the state and federal level of the benefit award process.
SSA Determinations
States can approve those who qualify for Supplemental Security Income, or SSI, but those who qualify for the standard Social Security Disability Insurance are ultimately approved by the SSA. This is because SSI recipients are re-evaluated annually, and SSDI recipients are usually deemed totally and permanently disabled, so your program qualification is important. Your Baltimore Social Security disability attorneys know this is often a long and frustrating process and can present your case comprehensively from the beginning to shorten the length of time until final approval.
Sedentary Work for Claimants Under Age 50
Sedentary work is general employment that does not require extensive physical labor. Individuals under 50 who can still perform sedentary work such as clerical or administrative work are summarily denied until their Baltimore Social Security attorneys can prove to the SSA that the claimant has a physical impairment that is considered "equal to" another disability by the SSA. While it is not impossible to win this disability award, those under 50 will have a more difficult approval process.
Contact Baltimore Social Security Attorneys
Anyone who is filing a disability claim in Baltimore and needs legal assistance should contact the legal disability professionals at Disability Benefits, Inc. at 800-899-7040 and let them evaluate the potential approval of your disability claim.