A Baltimore Social Security Lawyer on Sitting Issues Discussed at the Hearing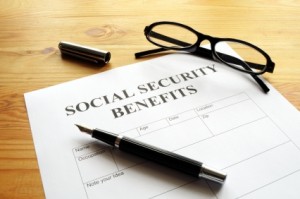 When you and your Baltimore Social Security lawyer attend the disability hearing, you will be asked many questions. Among these are questions that are related to vocation. These are very important, because in order to quality for SSD you have to prove that you cannot work for a period of at least 12 months.
Sitting
Many people have disabilities that prevent them from sitting for long periods of time. Since desk jobs invariably require such sitting, you may feel that by telling the judge you need to shift in your chair a lot because of the pain you feel, this will be an adequate explanation of your inability to perform at this kind of job. Unfortunately, it isn't. Your Baltimore disability attorney may discuss with you potential questions you might be asked, and will point out ways to be more convincing about your sitting disability.
Convincing the Judge
The hearing judge will need much more detail in order to be convinced that you are, indeed, disabled. He may also call in a vocational expert who will discuss how much sitting a person with your disability is likely going to be able to do. Your Baltimore Social Security lawyer is there with you at the hearing, but you have to convince the judge that you are disabled. Rather than provide the information earlier mentioned, you would be better off explaining more specifically how much time sitting you can do. For example, you might have a back injury that prevents you from being able to sit for more than 15 minutes at a time. You then have to get up and walk around for 15 or 20 minutes before returning to your desk. You can cite that you know this from doing bills at home. When you sit at your desk at home your back hurts after just a few minutes, and by the time you have been sitting 15 minutes you are in terrible pain and have to get up and walk. You may find it helpful to do stretches. If so, let the judge know. When you alternate sitting and standing, you might explain that as the day progresses the amount of time you can sit is shorter. You might even require extra breaks from work. The judge may ask how long you are able to sit at your desk and work before having to get up. He will do this to determine how much of the work day is used up in recovering from pain. Make sure to think this through before your hearing so you can give the judge an accurate and reasonable answer.
Call a Baltimore Disability Attorney for More Information
If you are suffering from a disability that prevents you from working, it is important that you work with a Baltimore Social Security Lawyer. Call Disability Benefits, Inc. today at  800-899-7040.