Our Baltimore Social Security Lawyers Discusses Reasons for Late Appeals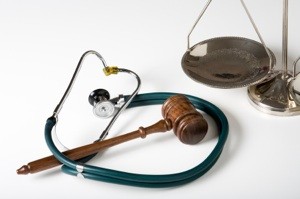 Your Baltimore Social Security lawyer at Disability Benefits, Inc. understands that the Social Security administration is very strict on deadlines concerning appeals and response periods when you are filing a disability claim. It is easy for the novice applicant to miss a deadline in many situations, and many applicants very often take the initial denial from the SSA and accept it as the final ruling. Actually, in most cases, it is just the beginning of the approval process. It is never a good decision to accept the first denial because the Social Security Administration routinely refuses claims on the initial application. Actually, statistics show that the federal disability approval agency denies 70% of all claims initially, and then continue to deny claims based on the department determination that the applicant is still capable of performing some type of substantive gainful employment. While many applicants will just apply again for benefits, that too is not a solid decision because there actually is a limit on how many times an individual can file within a given time period. It is crucial to always appeal a SSA denial ruling because the road to approval is almost always traveled through the appeals process with an experienced Baltimore Social Security lawyer.
What Constitutes Good Cause for a Late Appeal?
The response period rules for a disability claim appeal are not necessarily arbitrary when a reasonable argument can be made for a late filing. Applicants who did retain an attorney before filing a disability claim can often be confused about the actual approval process. A reasonable explanation of why you did not appeal can be made by your Baltimore Social Security lawyer when this situation arises if you contact them in a timely manner. Not understanding what response was required can sometimes be a cogent reason, but other reasons such as medical issues or language and educational barriers can also be acceptable reasons. The important thing is to retain a Baltimore Social Security lawyer to help you navigate the system back to an active claim that is still determined by the SSA to be acceptable for appeal. An allowed appeal is much better than a new claim filing because the process starts all over again and any back pay that may be due can be affected.
Good Cause Examples for Late Appeal
The primary effective reason for a late appeal approval is a medical issue that prohibited you from responding. When medical issues are compounded with other complications, an appeal for claim reinstatement can be won when certain acceptable reasons are presented by your disability attorney. While confusion concerning the process can be claimed successfully in many cases, the most profound reasons are usually centered around personal health issues or illness within your family. It is not unusual for disability claimants to also have others in their family they must care for, many of those already receiving disability benefits, and personal responsibilities can be an issue.
Social Security Administration Error
A failure by the SSA to provide requested information can also be problematic, whether the data was requested by you or your attorney. Denial notices are also not always received by the actual recipient in some cases, which can leave the applicant waiting for a response from the government that has been issued but not delivered. Additionally, unique situations can always be presented by you or your legal counsel in an effort to get the claim reinstated. Reinstatement of your original disability claim can be crucial for receiving a full and proper back pay allowance. In addition, the agency may also fail to recognize medical information provided by your treatment specialist. This situation can occur when the agency claims a lack of evidence just to find out that the information they needed was already provided in the original filing.
Filing an Appeal
It is always best to have your Baltimore Social Security lawyer handle the appeal filing to the Social Security Administration. The appeals process will also include the SSA evaluating your medical evidence supporting your claim of being unable to work because of medical conditions that may also be multiple issues. Most disability cases are won based on a totality of medical circumstances that produce an inability to work that renders conditions similar to those on the disabilities listed on the predetermined disorder list that constitute a disability claim approval. Many disorders or diseases are determined as automatic qualifiers for disability, but those applicants with multiple medical issues will usually need to compound their medical problems for the SSA to arrive at a decision to approve the disability claim.
Contact a Baltimore Social Security Lawyer
Anyone who has been denied a Social Security disability claim based on failure to respond within the designated time period should contact Disability Benefits, Inc. at 800-899-7040 and let Disability Benefits, Inc. evaluate your case for an appealed reinstatement of your claim.