How a Maryland Disability Attorney Understands Disability Evidence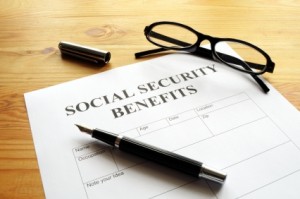 If you have been injured and are no longer able to work, our Maryland disability attorney may be able to assist you with filing for disability benefits. There are various factors that go into evaluating your credibility as a disability claimant. The evidence the adjudicator will consider in your case includes the results of all medical laboratory tests and examinations as well as any diagnoses made by your physicians, psychologists and other treating professionals.
Evidence
Additional evidence used to evaluate your case includes statements from those who know you well, such as co-workers, employers, teachers, friends and family. These statements will cover your medical history, your treatment and its effectiveness, prior jobs you have held, your daily activities and other information about your limitations. The evidence will also include any observations the Social Security Administration has made about you during interviews, whether in-person or over the phone. Finally, the adjudicator's own opinions and observations about you will be a factor.
Consistency
Consistency is one of the strongest factors in determining the credibility of a statement. Your statements must be consistent with each other as well as the medical record. The adjudicator will consider the degree to which your statements are consistent with objective measures, such as medical reports and laboratory test results. The adjudicator also looks closely at how consistent you are in your reporting of pain and other symptoms. Your claims of limitations will be compared with your disability application and any statements you have made to treating medical care providers. Adjudicators closely examine the statements you make to the SSA at each point in the application process. The idea is that a true statement will be consistent from one stage of the process to the other. Lack of consistency does not necessarily mean that your statements are not credible. It is common for symptoms to vary from one day to the next and the SSA takes this into account. The consistency of your statements compared to the other information in your case record is also important. This includes reports and observations made by others in the SSA with regard to your daily activities and capacity to work. SSA employees may record their observations based on interviews with you, so it is important to be consistent even under the most informal circumstances. A Baltimore disability attorney may be able to help you remain consistent and collected.
Contact a Maryland Disability Attorney
Call Disability Benefits, Inc. today at 800-899-7040 to reach a reliable Baltimore disability attorney.