Waiting for a Disability Check? Our Baltimore Social Security Lawyer Can Help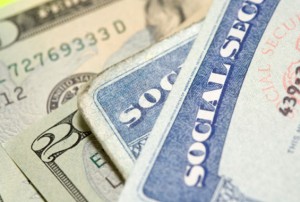 If your Baltimore Social Security lawyer has helped you secure Social Security disability (SSD) benefits, you're probably looking forward to cashing your first check. However, payments are occasionally delayed. If you haven't received benefits or a Notice of Award after 45 days, here's what you can do.
Contact your local congressional office. Senators and congressmen have dedicated staff members who are responsible for dealing with the Social Security Administration. An official inquiry can speed the process.
Have your Baltimore Social Security lawyer contact the supervisor at your local Social Security office. Usually, this person can contact the payment department to push your benefits though the system.
Alternately, you or your attorney can contact the payment center directly. If you live in Maryland, you'll need to send a fax to a specific processing module within the Baltimore Office of Central Operations (OCO). This module is based on your Social Security number.
The Social Security Administration advises SSD beneficiaries to contact the OCO by fax if they have not received a Notice of Award 45 days after a disability hearing. If you don't receive a response after 45 more days, send a second fax directed toward the designated module. Be sure to include a copy of your original correspondence. You may repeat this process again after a third 45-day period. This time, direct the fax to the Division Program Manager. Finally, as a last resort, you may contact the Center for Program Support at 410-966-0715 after another 45 days. Be sure to include copies of all previous faxes.
Contact a Baltimore Social Security Lawyer
You are free to contact the Social Security Administration yourself, but you can also have an attorney do the work for you. If you're an SSD beneficiary and haven't received a check, call Disability Benefits Inc. today at  800-899-7040. Mr. Pilla is an experienced Baltimore Social Security lawyer who will work with you to recover the benefits that you deserve.