Baltimore Social Security Lawyer Offers Tips on Filing a Claim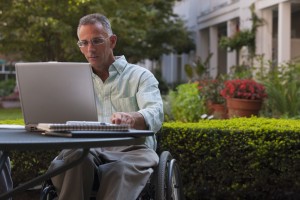 Our Baltimore Social Security lawyer often feels it's important to explain to clients that filing for Social Security disability benefits is usually a long and frustrating task, especially when you are doing it on your own. There are countless forms to fill out and deadlines to make. You will talk to several people from the Social Security Administration (SSA) throughout the process, each wanting to know the same information about your disability. You will also need to obtain detailed medical records and keep track of all of your current medical records to submit to the SSA for verification of your disability. All of these tasks will need to be done at the same time you are trying to manage your new disability. To make the claims process run smoothly, your Baltimore disability attorney recommends that you use the following five tips to the advantage of your case.
Verify All Information and Keep Records
The first thing that everyone should understand is that the SSA is a very large organization. With that in mind, it is easy to see how paperwork moving from one office to another can become misplaced, filed late, or lost altogether. Because of this, you should always verify that the SSA has received information that you send to them about your case. Send documents with tracking numbers on the envelope or with a return receipt. This will provide you with proof that you submitted the documents to them on time, even if they do not have them in hand. Any time that you speak to someone on the phone, note the name of the person, the time and date, and the information that was discussed. This information can be beneficial in the future. It is also important to verify any and all information given to you by a SSA employee. While these employees may not purposefully give you the wrong information, it does happen. Verifying deadline dates, receipts of records, and application status is good for your records.
Avoid Believing That Your Case Is Different and Will Not Be Denied
Your Baltimore disability attorney will explain to you that 70 percent of all claims filed with the SSA for disability benefits are initially denied. Another 30 percent are declined once an appeal is filed. These high numbers are mainly due to clerical errors, but they also can apply to your case if it is not well-documented. You must remember, your case is just that, a case to the SSA examiners. They do not have an emotional attachment to the case and your disability like you do. Because of this, you need to make your case stand out from other applicants. How do you accomplish this? You need to make sure that your disability is well-documented and that all of your records are accurate and complete. Do not give the SSA any reason to believe that there is a flaw in your records and not enough proof to show that you are disabled.
Avoid Thinking All You Need Is a Doctor to Say You Are Disabled
If your doctor deems you disabled, it may be automatic for you to believe that you qualify for disability benefits. However, as your Baltimore Social Security lawyer will explain, this is only half of what you need to get approved. You will have to have comprehensive evidence that you are disabled and unable to work at gainful employment. Think of it this way, just because someone tells you something does not mean that it is completely accurate. This is how the SSA looks at medical opinions. They will want to ensure that your doctor is accurate in their diagnosis, so they will require additional proof of your disability.
Do Not Think That You Must Wait 12 Months After You Are Considered Disabled to Apply
It is a common misunderstanding that you have to wait 12 months after you have become disabled to apply for benefits. The truth is, you can apply for benefits the very first day that you are disabled, but the disability must be anticipated to last for 12 months or more or lead to your eventual death. The SSA has established these conditions to avoid having people apply for benefits for short term disabilities, such as a broken arm or having pneumonia. As your Baltimore disability attorney will explain, delaying applying for benefits can result in hurting your claim. The SSA will only pay up to one year in back benefits when you are approved. Since the application process can take up to a year, you will lose a year's worth of benefits by waiting to apply.
Don't Believe You Cannot Afford an Attorney
Nearly all attorneys who handle Social Security disability claims work on a contingency fee. This means that there are no fees paid to the attorney until the case is settled. In addition to this benefit, the SSA has established a guideline for attorney fees that must be followed. In most cases, the fees cannot exceed 25 percent of your back payment or $6,000, whichever is higher. Additional fees for medical records may apply.
Talk with a Baltimore Social Security Lawyer About Your Case
If you need to apply for disability benefits, or if you have recently applied and need to appeal a denial, you should speak with an attorney about your disability case. An attorney who is familiar with the disability system can be very helpful in helping you acquire your disability benefits. Your attorney will manage the case for you. This ensures that all the necessary documents are submitted and in a timely manner. They will also represent you before the SSA and the SSA judge if you have filed an appeal. Legal representation is always beneficial when speaking to the administrators. You do not have to face this frustrating process alone. Call  800-899-7040and schedule an appointment with a Baltimore Social Security lawyer today.