Things to Know About Appealing a Disability Claim Denial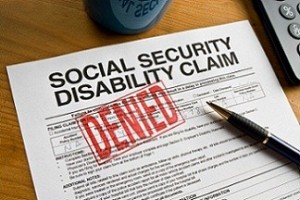 When you or a loved one files a claim for disability, you may understandably feel frustrated and overwhelmed by the long and complicated claims process. A skilled Baltimore disability attorney can help you understand what's expected from claimants and answer your questions about filing an appeal if your claim is denied.
Why Disability Claims Are Denied Explained By a Baltimore Disability Attorney
Unfortunately, the majority of Social Security disability claims are initially denied at the field office level. There can be a number of reasons for this, but most of the time, an unrepresented claimant either does not fill out the claim forms properly, misses deadlines, or fails to provide adequate supporting documentation. The good news is, when a claim is denied, the claimant will have the opportunity to appeal this decision. Many cases that are initially rejected are approved at the appeals level.
Advice for Strengthening a Disability Case on Appeal
One of the most important things a claimant can do to help his or her case is to acquire supporting medical documentation. Your doctor must be able to verify that you have a long-term medical condition or illness that prevents you from performing your job and disables you from work. If your doctor cannot do this, you can speak to a disability advocate about finding an appropriate doctor for your condition. It's critical that you keep your appointments with your doctor, take your prescribed mediation, and follow your doctor's treatment plan. If you fail to adhere to these steps, your doctor will be unlikely to cooperate with you in terms of preparing the paperwork you need for your disability claim.
Although the process is frustrating, it's important to remain calm and deal with the Social Security Administration representatives in a professional manner. A Baltimore disability attorney can represent you during the appeals process and help prepare your supporting documentation.
Talk to a Social Security Disability Lawyer
At Disability Benefits, Inc., our accredited disability representative and Baltimore disability attorney can carefully review your case and help determine its strengths and weaknesses going forward. To learn more about appealing a disability claim, and to make an appointment, call (800) 848-6210.