Social Security Claims Representative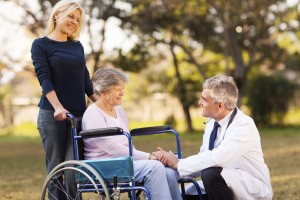 Dealing with the Social Security Administration can be daunting. It's important to prepare yourself with knowledge of the process so you know what to expect. A skilled Social Security claims representative can explain some of the basic terminology and steps involved.
SSD or Social Security Disability
SSD benefits are specifically for individuals who have accumulated a certain number of work credits throughout their lifetimes, and are now disabled from making gainful employment.
Disability Explained By A Maryland Disability Attorney
The SSA has a specific definition of disability that must be met before claims will be paid. The SSA maintains a statutory list of impairments that are considered disabling conditions. However, the main inquiry is whether the medical condition or illness is one that lasts longer than a year or may result in death.
SSI or Supplemental Security Income
SSI benefits are based on financial need. Your ADR or social security lawyer can explain the threshold test used by the SSA to determine whether your income and asset level falls low enough to qualify.
ADR
An ADR is an accredited disability representative. This is a non-lawyer advocate who can represent you before the SSA in many cases. These representatives have years of experience helping claimants who have potentially been denied benefits.
Disability Appeals
Many claims are denied at the outset. If you have applied for and been denied benefits, it is not the end of the road. A good percentage of rejected claims are approved after a claimant files a timely appeal with suitable supporting documentation and appears at a hearing in front of an Administrative Law Judge (a specialized arbiter of disability claims before the SSA).
Medical Experts
The SSA uses their own experts to evaluate both SSD and SSI claims. Your advocate can prepare you for what to expect.
Seeking Legal Counsel
If you or a loved one have become disabled from work, it's important that you get the information you need to determine whether you qualify for benefits. Contact a skilled Maryland disability attorney at Disability Benefits, Inc. To make an appointment for your initial consultation, call (800) 848-6210.