Understanding the Difference between SSD and SSI Benefits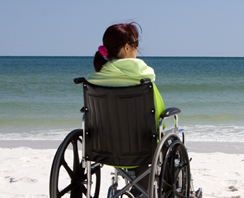 There are a variety of benefits a disabled or needy individual or his family members may be eligible to receive. Social Security Disability and Supplemental Security Income are two important avenues to explore in the event you find yourself in need. A qualified SSD representative can help you understand the difference and walk you through the application and appeal process if it comes to that.
Basic Facts About S.S.D. Benefits
S.S.D. benefits are designed to help individuals who have previously worked but now suffer from a medical condition that prevents them from continuing to do so. The crucial point with S.S.D. is that you must have previously worked for a certain number of years in order to qualify. In addition, your disability must be one that prevents you from performing gainful activity or substantially performing your job duties. You must be over eighteen to receive them, but your spouse or dependents may also be eligible for dependent or auxiliary benefits under the plan.
Basic Facts About S.S.I. Benefits
S.S.I. (Supplemental Security Income) is needs-based. In other words, you do not have to meet the same requirements for work credits as with S.S.D. However, the threshold for meeting the "means test" for S.S.I. benefits is very low. You cannot have more than $2,000 in assets if you are an individual; the cap is $3,000 for a couple. If you are disabled, you may be eligible to receive Medicaid as well. In many cases, those eligible for S.S.I. are also eligible for state aid.
An experienced Baltimore SSD attorney or ADR can review your case and help you understand which benefits you may be eligible to apply for at both the state and federal level. The claims process can seem daunting. In the event you are denied benefits at the outset, you will have the option to appeal. The sooner you speak with an expert, the better your chances may be.
Seeking Excellent Representation
Trust your case to attorneys and SSD ADRs with a proven track record of getting real results for clients in need. To schedule an appointment with Ken Pilla at Disability Benefits, Inc., call (800) 848-6210. Don't let another day go by without knowing what benefits you may be eligible to receive.