Preparing for Your Baltimore Social Security Disability Hearing
There are over a million Social Security disability claimants waiting for a hearing date in front of an Administrative Law Judge.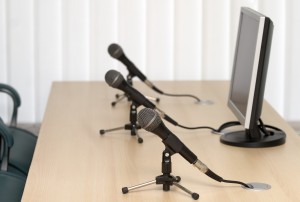 Hearing Brief
Social Security will send you a letter before assigning a hearing date. They will give your attorney a link to view the claimant's file and exhibits. Sometimes they require your attorney to submit a pre-hearing brief. Other times, it is up to your attorney. It is in your best interest to have your representative submit a pre-hearing brief. A brief should include a short summary of your age and education, onset date, and previous work experience. The brief should also provide:
Your medically determinable impairments and what exhibits in the Administrative Record relied on to establish the existence of these impairments.
Any of your impairments that meet or equals the criteria of any listed impairments at 20 C.F.R. 404, Subpart P., Appendix 1. Then list the treating source from the file, date, exhibit number, and page number.
Credibility analysis explaining why you should be fully credible
Alternate theory of award, explaining why you cannot do past work or any work in the national or local economy,
If you have worked since the onset date of your impairment, then you will need a record of all employers, length of employment, reason you left, and earnings. You will also need to inform your attorney of any medical records and treatment since you last updated the file. The brief and updated information might help the judge decide the case in your favor without a hearing.
Preparation, Questions
Your attorney will prep you on what to expect at the hearing. Both the judge and your attorney will ask you questions at the hearing. You might have stated previously or provided evidence that you could only lift ten pounds or walk, sit, or stand for five minutes. Now the judge will ask you if you are able to mow the grass, cook, wash dishes, or mop and vacuum the floor. Always be truthful, but if it takes all day to wash dishes or if you have help shopping for groceries, or use the cart to lean on, then you need to explain this to the judge. You should not just give a yes or no answer but be honest and explain your situation and the difficulties you have when performing these duties.
The questions your attorney will be asking are questions to clarify the answers you gave the judge. Your attorney will call you before the hearing and go over the questions the judge might ask you. You should arrive early prior to the hearing so you and your attorney can review again. This will help reduce your anxiety and make you more comfortable at the hearing, for you will know what to expect.
Vocational Expert
Your attorney will write an opening statement and prepare a cross examination for the vocational expert. At the hearing, there will be the judge, a clerk, vocational witness, your attorney and you.
These hearings are non-adversarial. This means there is no prosecutor who will cross-examine you. The vocational witness is supposed to be neutral but they testify whether you can do any of your past work or any other work in the national or local economy.
Always give the maximum weight you lifted in your prior jobs if asked. If you worked as a cashier and you occasionally bagged groceries and placed bags in the cart then you would probably say thirty pounds. This would eliminate this type of work if you can now only lift ten pounds. Always be honest but explain your answers to the judge. Try and not to give just yes or no answers; clarify your answers to explain your condition.
What You Can Do
You should take a pro-active role in your case.
Make sure your attorney can always contact you. Let him know if you move, change phone numbers or are out of minutes on your phone. Exchange email addresses with your attorney; give him your mom's phone number for back up. Plan ahead for a way to the hearing and have a back-up plan. If you prepare well, you will be less nervous before and during hearing.
Go to ALJ statistics.com and look your judge up and see their case approval rate.
Losing at this level is not always the end of the road. Talk to your attorney about what options you have if you were to lose at this level. Again, being well prepared and thoughtful will make this hearing process smoother for you.
We will hold your hand through every step of preparing for your Baltimore Social Security disability hearing. Call us at 800-899-7040 to learn if we can help you obtain benefits.